Matrix Welcomes New Hire Elaine Fisher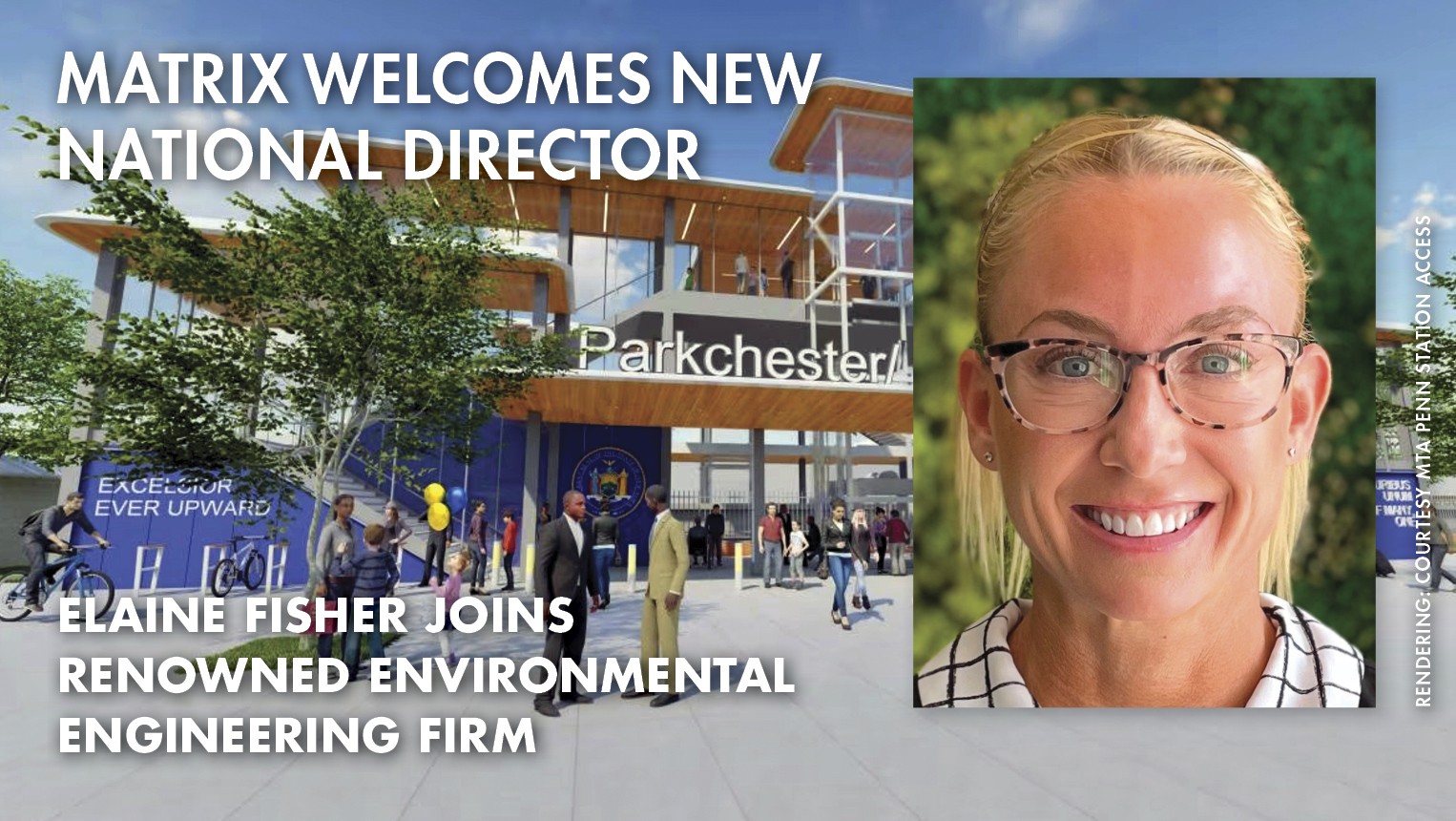 September 2023
Florham Park, NJ – Matrix  welcomes Elaine Fisher as the new National Director – Pursuits and Strategy.
Elaine brings to Matrix an impressive background in securing significant opportunities through strategic planning, pipeline development, and proposal execution.
Recently, some of her successful endeavors include Google's Global Real Estate Portfolio Scheduling Program Management Support Consultant Services, Metropolitan Transportation Authority Penn Station Access Program Management, Austin Bergstrom International Program Management Services, Ohio Department of Transportation/Kentucky Transportation Cabinet Brent Spence Bridge Construction Inspection and Administration and many more.
Previously, she worked as a national resource assigned to top needle-moving pursuits. She supported teams in positioning and capture planning and led proposal and interview development of major pursuits. Elaine has executed cradle to grave proposal efforts on large, complex opportunities, organizing, facilitating, and supporting strategy workshops and technical sessions.
Elaine is based in St. Louis, MO. She holds a bachelor's degree in business administration, from Southeast Missouri State University. A true team player, Elaine played Division I softball in college and was selected for the 2008 Bound for Beijing Team tour, which helped prepare the USA Softball team for the Beijing Olympics.
According to Jayne Warne, PE, President, "Matrix is excited to have Elaine join the team as we look forward to the continuous expansion of Matrix's footprint."
About Matrix New World Engineering
Matrix New World Engineering is a company of engineering and science experts who focus on some of the nation's most pressing long-term challenges, including climate change, resiliency, ecological restoration, contamination studies, water supply, disaster response, and urban revitalization. Matrix believes solving environmental challenges through careful planning and engineering is an indispensable measure of success.
Matrix has offices in New York, New Jersey, Connecticut, Arizona, Louisiana and California, coupled with project experience throughout the United States and the Caribbean.