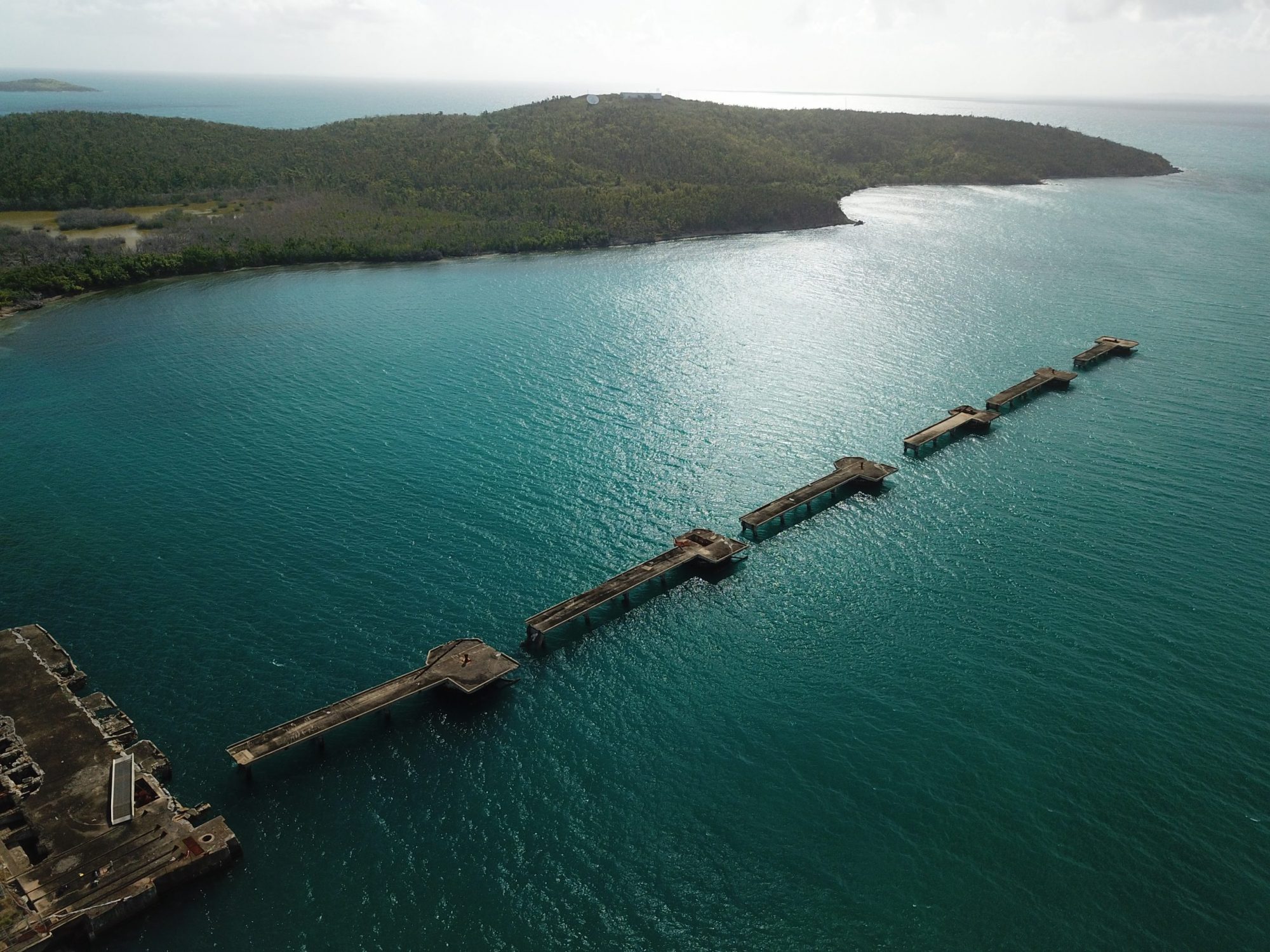 Commonwealth of Puerto Rico
Puerto Rico's Hurricane Maria
Damage Assessment
Rapid Response

Multi-Disciplinary Evaluations
Matrix was engaged by the US Maritime Administration (MARAD) to rapidly evaluate the condition of 12 nationally significant commercial port facilities throughout Puerto Rico after the devastation left behind by Hurricane Maria in October 2017. We deployed a team of over 40 engineers, ecologists, hazardous materials specialists, divers, and surveyors throughout the Commonwealth to comprehensively evaluate maritime improvements (piers, bulkheads, navigation channels), upland facilities (warehousing, offices, utilities, roads) and ecological conditions at 12 ports. Matrix's deliverable for the effort included preliminary engineering designs, cost estimates, regulatory evaluations, and NEPA compliance documents for more than $1B in proposed facility repairs and climate change resiliency improvements.
The field work required to complete the project included ecological, biological, structural, hazardous materials, and underwater inspections of the facilities, as well as hydrographic surveys. Matrix diver-ecologists were required to identify and "clear" areas of endangered coral species prior to inspection by the structural divers. All these tasks had to be performed quickly, by multiple teams, for the on-time delivery of final reports. With field teams distributed throughout Puerto Rico, and support staff located at multiple offices across the country, the project involved nearly every technical discipline of the firm.
The deliverables for the project included more than 100 reports, including feasibility studies, cost estimates, minor and major programmatic environmental assessments, biological assessments, and property condition assessments. Matrix reports will serve as the technical basis for securing federal funding for projects to restore the critically-important maritime facilities of Puerto Rico.
Services Provided:
Engineering Design
Regulatory Evaluations
NEPA Compliance Documentation
Ecological Inspections
Biological Inspections
Hazmat Inspections
Structural Inspections
Underwater Inspections
Hydrographic Surveying