Matrix Ranked in ENR Top 200 Environmental Firms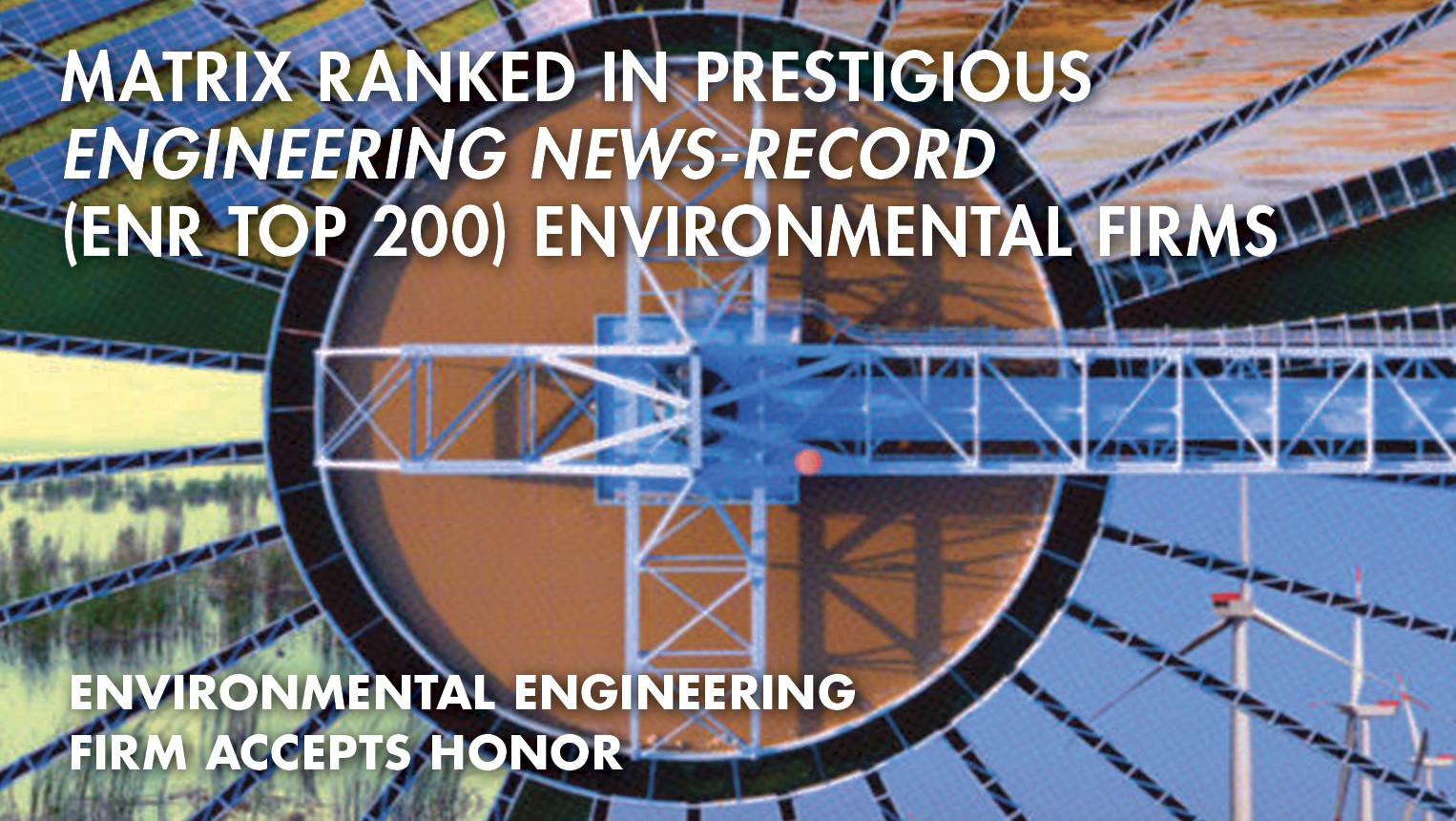 August 2023
Florham Park, NJ — Matrix New World Engineering (Matrix) was ranked #143 in ENR's Top 200 Environmental Firms for 2023. The ranking was based on several criteria including revenue growth across diverse markets and clientele. This global recognition reinforces the company's goal of protecting and preserving the planet.
Rising in the ranks from last year's placement at #158, Matrix continues their innovative efforts to pioneer advances in water, climate change, energy, transportation, and infrastructure.
According to Jayne Warne, PE, President,
"We are pleased to be ranked in ENR's esteemed Top 200. It is truly an honor to be recognized alongside the great work of many of our peers."
About ENR Top 200
ENR's list of the Top 200 Environmental Firms, published annually in the summer, provides a look at key players in the global environmental services market—in areas from hazardous and nuclear waste cleanup to environmental sciences and water-wastewater treatment facility design and construction.
About Matrix New World Engineering
Matrix New World Engineering is a company of engineering and science experts who focus on some of the nation's most pressing long-term challenges, including climate change, resiliency, ecological restoration, contamination studies, water supply, disaster response, and urban revitalization. Matrix believes solving environmental challenges through careful planning and engineering is an indispensable measure of success.
Matrix has offices in New York, New Jersey, Connecticut, Arizona, and Louisiana coupled with project experience throughout the United States and the Caribbean.  For more information on the firm, please contact: Jayne Warne, President 800.747.MATRIX, [email protected]